Egg Drop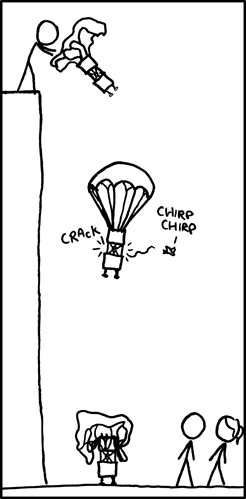 I was in the special program in elementary school, which sent smart kids, once a week I think, to do puzzles instead of regular class.
My egg drop device was a plastic bottle with the egg suspended in a harness. It worked well.
The coolest looking device was an egg wrapped in long balloons, the kind clowns use, but it failed.
One kid didn't put an egg in his, which was discovered after the drop. I don't know if he tried to cheat or just forgot.